TikTok follows you around the web, even if you're not using the app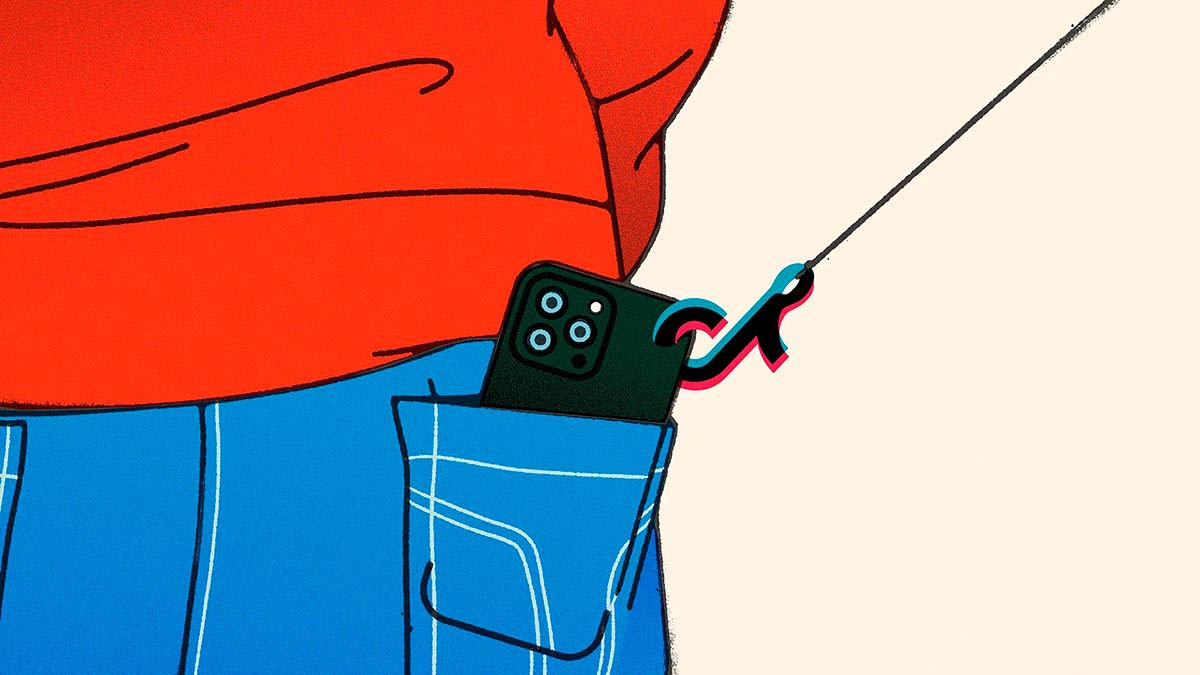 Website developers choose to use trackers from Google, Meta, TikTok and other companies to facilitate their own digital advertising, analyze traffic and provide other services.
Pixels and other trackers (such as online cookies) can be particularly useful for advertising. Let's say you have a website and want to sell your products or get people to donate to your nonprofit. You can use trackers from a big tech company to keep tabs on your site visitors. Then you can ask the company to serve ads to those people on other parts of the internet. If someone clicks on one of these ads and ends up on your website, the pixel will recognize it and you'll know your ad is working. (Consumer Reports uses tracking technology on its website as described in our Privacy Policy.)
Jackson at Disconnect says many companies aren't careful enough when using such trackers. In some cases, a company's executives may not even realize the amount of data shared by their own websites.
This seemed to be true at RAINN, a leading organization against sexual violence. We saw pixels contact TikTok when we visited the RAINN site, including a page with advice on what to do after a sexual assault. Errin Robinson, a spokesperson for the organization, told CR that the use of pixels on his site was a mistake. "Upon investigation, it appears that a contractor recently enabled it by mistake during another site update," she said. "We removed it from RAINN.org."
Robinson said the company is also reviewing trackers from Google and other companies that remain on the site and "will take appropriate action, including removing them, if appropriate, as soon as possible."
Similarly, the Mayo Clinic told us it removed "social media" trackers from its site after we asked about TikTok trackers that shared data on medical conditions. (We found TikTok pixels on the organization's public website, not on its patient portal.)
"The Mayo Clinic does not share protected health information of patients," spokesperson Ginger Plumbo said. Disconnect's Jackson later confirmed that the company had removed TikTok trackers, but found that the website was still using a "considerable number" of trackers from Google, Microsoft and other companies.
One of the sites we reviewed, Michigan State University, defended its use of trackers. The university uses "this pixel tool to help generate interest in applying and enrolling in classes in Michigan State," spokesman Dan Olsen said. "They help us target our advertising to relevant audiences. The most sensitive information that this pixel captures are the main potential interests of future students. »
Other companies or organizations we reviewed either did not respond to our questions or declined to comment.
Most people have no idea that TikTok and other companies collect information about them in this way, says Disconnect's Patrick Jackson. "The only reason it works is because it's a covert operation," Jackson says. "Some people might not care, but people should have a choice. It shouldn't happen in the shadows.
However, policymakers have done little to stop this kind of hidden data collection, says Justin Brookman, director of technology policy for CR. "Because of the way the web is structured, companies are able to monitor what you do from site to site by creating detailed records of the most intimate parts of our lives," he says. . "In the United States, the tech industry largely decides what's appropriate or not, and they don't have our best interests in mind."
In California, one of the only states with comprehensive privacy law, the government's solution is to give people the right to opt out of having their data sold and shared. But, as CR discovered, it's difficult to unsubscribe manually, and a recent CR survey found that the privacy controls companies often give you don't work.
"The real solution to this problem has to be legal," says Brookman. "Policymakers need to step up and say that sharing this kind of information with third parties is not allowed."