Best Reliable Website Hosting Companies in Kenya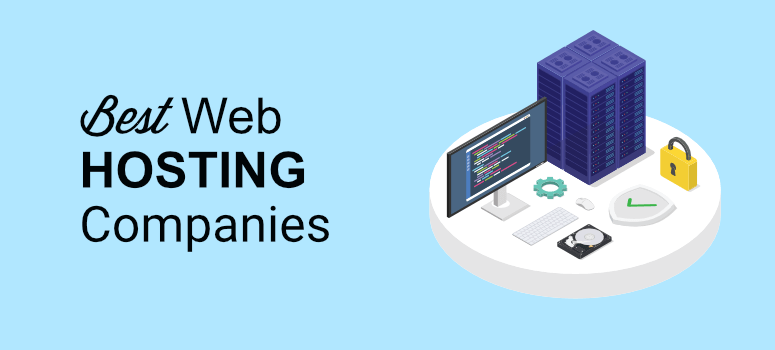 Every business needs a website where they can showcase their products and services. This is due to consumer behavior changing over time to adapt to changing technologies in the digital age. A company's online presence can have a big impact on its success. Here are the reasons why every business needs a website.
Reasons Every Business Needs a Website
Providing Credibility: This puts people at ease and makes a great first impression.
Creates brand awareness: it introduces your brand to potential customers.
Improves digital marketing: it helps drive online/organic traffic.
Improve the customer experience: During the different phases of the customer journey, consumers may have questions and concerns. If your website is optimized for customer service and customer service inquiries are resolved quickly, this positively affects customer experience and therefore improves brand loyalty and trust, which also motivates consumers to raise awareness about your online business.
Updates and Announcements: It's easier to update your catalog on your website instead of having to contact your customers to tell them about new updates.
Now that you know why businesses need websites, let's talk about hosting. Web hosting providers help you publish your website on the internet so that it is visible to visitors browsing the web. If you need a provider that has its servers in Kenya, your business benefits from local hosting and proximity, which can help speed up page downloads. Here are the top 5 website hosting companies that will host your website for you at affordable prices in Kenya.
TrueHost
TrueHost is a reputable hosting company based in Juja, Kenya that offers cloud hosting services. They offer a variety of services such as web hosting, email hosting, Cpanel builder and domain addon to name a few. They also offer top notch customer support, in case you run into any issues they are just a phone call away.
They have packages ranging from KES 199 to KES 949 per month.
Safaricom
Safaricom is the main telecommunications company in Kenya. It offers internet services and for those who didn't know, they also offer web hosting. Although they are not fully developed like other web hosting companies, they are large enough to meet the needs of small and medium businesses.
Its packages range from KES 1,500 to KES 9,000 per year.
Sasa Host Limited
Sasahost Limited is a private ICT company which was incorporated in Kenya in 2009. It has extensive experience in the web hosting industry, providing secure and professional services to both direct customers and resellers. In addition to web hosting services, they also offer domain name services.
Its packages range from KES 3,250 to 11,000 per year.
Host Kenya Limited
WebHost Kenya is a web hosting company that offers web hosting, domain registration, website design, SSL certificates and website security. Its goal is to enable businesses and individuals to have a secure and trusted online presence so that they can communicate with a global audience.
The packages range from KES 2415 to KES 6250 per year.