Debtors/Costing Clerk job, Cape Town, Westlake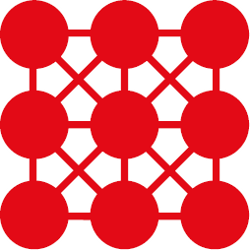 | | |
| --- | --- |
| Remuneration: | market related |
| Location: | Cape Town, Westlake |
| Remote work: | Not applicable |
| Level of education: | Diploma |
| Job level: | Junior/Medium |
| Type: | Contract |
| Reference: | ##Receivables and Cost Calculation C |
| Company: | Excellence Awards Group |
job description
Achievement Awards Group is seeking a dynamic Accounts Receivable and Cost Clerk to contribute to the goals of the Finance functional area by providing effective financial administration services to our client and account teams.
Your primary responsibilities will include day-to-day accounting tasks such as monthly financial reports, general ledger entries, recording payments and making required financial adjustments as required. This position captures company financial data and maintains accurate financial records while providing excellent client and customer relations.
We are looking for someone with a keen eye for detail, strong digital skills and the ability to multi-task effectively. You must also be trustworthy and be an excellent communicator. Your objective will be to ensure the smooth running of billing, reconciliation and collection procedures on a daily and monthly basis.
Main responsibilities:
Manage full billing/receivables/recon function for customers
Create and keep track of all supporting documents
Establish relevant invoices and ensure that the documentation corresponds to the invoiced amounts
Ensure all documents are properly signed and distributed
Verify financial and other data
Monitor financial transactions
Enter data and maintain records
Assistance with account reconciliations
Communicate with suppliers, customers and colleagues
Report on the status of accounts and discrepancies
Maintain records of financial transactions by posting transactions and ensuring compliance with legal requirements
Maintain subsidiary accounts by verifying, allocating and recording transactions
Balancing subsidiary accounts by reconciling entries
Entry of the monthly income statement for the monthly management accounts
Obtain supporting documents for financial transactions in a timely manner
Establishment of invoices and registration in the correct accounting periods
Maintenance of the general ledger by transferring summaries of subsidiary accounts
Balance the general ledger by preparing a trial balance; reconciliation of entries
Prepare financial reports by collecting, analyzing and summarizing account information and trends
Perform account reconciliations to assess accuracy of transactions
Payment processing for invoices
Reconciliation of reports with third-party records such as bank statements
Resolve discrepancies and collaborate between various financial and non-financial functions
Recommend how to improve efficiency using automation
Ensure audit trails are attached to reconciliations and invoices
Respond to and resolve questions posed by suppliers regarding payments
Retrieving statements and obtaining approvals to validate transactions
Prepare monthly journals including accruals, amortizations and cost allocations
Knowledge and qualities required for this role:
Attention to detail
Analytical mind with a penchant for problem solving
Motivation and passion to learn
Good verbal and written communication skills
Ability to work in a collaborative, team-oriented environment
Organizational skills with the ability to prioritize tasks and take a logical approach to work
Understanding of accounting principles and best practices
Knowledge of accounting processes and procedures
Time management skills
Demonstrate high ethics and adhere to company values
Strong numerical aptitude
Ability to extract and manipulate data, compile reports and reconciliations
Ability to produce high quality work
Ability to manage work processes
Education and formation:
Senior National Certificate (CNC 4)
Commerce degree, e.g. Bcom (accounting), economics, finance, business administration or relevant financial qualification
Skills
Business acumen:
Quickly understand and manage a business situation to ensure a successful outcome
Decision-making process considers business implications
Shows a basic understanding of the market and competitive activity.
Ensures that efforts are aligned with the organization's strategic goals.
Team work:
Willingness to work with a group of people to achieve common goals
Contributes by sharing personal time and knowledge to help the team achieve collective success.
Understands team goals and puts them ahead of self-interest.
Expresses appreciation for the positive contribution of others
Open to giving and receiving constructive feedback to achieve team goals.
Results oriented
Recognizes what results are important and stays focused on results
Takes responsibility and stays focused on problems until an effective solution can be found.
Works around typical issues and obstacles to get results
Performance Excellence
Improve organizational performance by ensuring self and others exceed expected standards
Clarify needs and requirements, including do's and don'ts
Gets it right the first time and identifies opportunities for quality and customer service improvement
Sets goals and strives to meet established expectations
Planning
Ability to plan operational activities in pursuit of business objectives
Able to coordinate and monitor operational activities to ensure alignment with team/department goals.
Uses a to-do list, calendar, or some type of scheduling tool
Customer and Stakeholder Engagement
Manage the interaction between the external client and the organization
Understands the needs of customers and account teams
Monitors own or team interactions to ensure client expectations are met
Shows others how to answer and resolve queries
Implements a consistent approach to customer service to best serve the interests of the customer
Establishes a positive relationship with customers. through the exchanges
Terms
Financial qualification
Three years of accounts receivable/cost experience
Proven experience as a debtor/costing clerk
Basic knowledge of accounting and financial transactions
Familiarity with financial regulations i.e. Generally Accepted Accounting Principles (GAAP)
Knowledge of SAGE and related funding packages
Experience working with MS Office suite (including MsTeams), including MS Excel and MS Word
Experience with financial accounting software
Experience with invoicing and invoicing
Experience dealing with internal and external stakeholders
Organizational and multitasking skills
Excellent verbal and written communication skills
Reliability and strong work ethic
Ability to solve problems
Posted Jul 27 4:33 PM, Closing date Sep 25