Genki launches Genkibox Portal, a tool for launching Web 2.0 and Web 3.0 marketing campaigns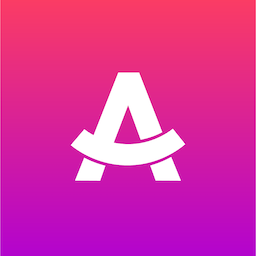 SINGAPORE, SINGAPORE/ACCESSWIRE/August 14, 2022/ Web 3.0, the buzzword of 2022, is bringing about a paradigm shift on the Internet. With the shift from the read-write internet to the proprietary internet, the way we do marketing is also changing, as we have moved from email marketing, SEO, advertisements, to customer-driven marketing. performance and analysis. In Web 3.0, some fundamental changes have resulted in new marketing strategies, processes and efforts. The product's underlying technology is decentralized, giving users full ownership, including assets and data. In marketing, people are starting to talk more about "Community Driven", "Privacy" and marketing with "NFT" or "Token" and new challenges are starting to appear for traditional marketers.
The following questions began to appear; How to capture user behaviors on-chain and have a more transparent performance evaluation? How to market the products with NFT and Token within the community? How do you strike a balance between publicity, privacy and reward?
Here comes Genki and its first tool called GenkiBox to help eradicate and easily fix these issues in the Web 3.0 space.
GenkiBox is a tool that helps web 2.0 and web 3.0 projects run marketing campaigns to increase their community engagement and promote their business in their space. With GenkiBox, you can easily implement social media quests and chain-related quests (including NFT and Token balance check) as well as GenkiBox's anti-cheat filter and detailed analysis that help you to acquire real and loyal users.
Finally, the built-in raffle and reward distribution feature (coming soon) helps you leverage NFT and Token as a weapon to market your product.
So far, Genki has helped over 38 projects run over 60 campaigns with over 80,000 addresses (users) logging into the GenkiBox at the time of this article.
Genky announcement the launch of the beta version of GenkiBox Portal August 10 and the general public can now use the portal for free until September 4, 2022. During this time, we can all use the tool to easily create, launch and track campaigns and can report any bugs or suggestions to The Genki team on their discord https://discord.gg/kSnMNb8Vt3 before the launch of the final product and they roll out the pricing plan for GenkiBox.
The GenkiBox Portal will provide projects with the following main features:
User Dashboard
Campaign setup page
Quest Setup Page
Lucky draw tool
Genki is also planning to have a data analysis page for projects to get insightful data analysis on each outfit using GenkiBox and also to launch a reward distribution tool that can be used for the distribution of rewards at the end of a campaign. That's why GenkiBox is considered a one-stop tool for all your Web3.0 marketing needs.
You can also complete this investigation to provide feedback and suggestions on Genki and you can ask questions to the Genki team via their contacts provided in the inquiry form.
Try the GenkiBox portal here: https://box.genki.io/portal
WHAT IS GENKI
Genki builds a web 3.0 marketing influence network for projects and influencers. By combining verifiable capability and a delegable framework, Genki enables network participants to coordinate and collaborate based on verifiable influence scores. Projects can not only leverage GenkiBox to verify on-chain and off-chain user behaviors, but also find the most suitable influencers for promotion.
Learn more
Twitter | Discord | Website | Gitbook
Contact:
Chang Chi Chang (My https://www.linkedin.com/in/chichangchang/)
Contact number: +886 930717067
Contact email: [email protected]
THE SOURCE: Genki