New Startup High Alpha Holder Aims to Harness the Potential of Web 3.0 – Indianapolis Business Journal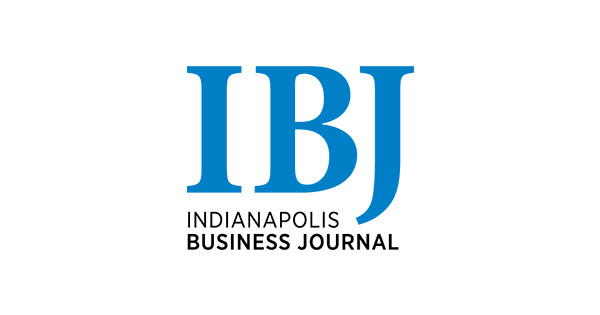 The emerging third generation of the Internet, also known as Web 3.0, is poised to disrupt some of the traditional methods marketers use to connect with customers.
That's the premise behind Holder, a marketing and customer relationship management platform that launched Thursday as the latest portfolio company associated with Indianapolis-based venture capital studio High Alpha.
High Alpha has launched more than two dozen software companies as a business-to-business service since 2015, but Holder represents High Alpha's first Web 3.0-focused launch.
Holder's co-founder and CEO is Drew Beechler, who previously led High Alpha's marketing efforts.
Beechler said Holder aims to address the disruption that Web 3.0 is bringing to the world of online marketing.
Web 3.0 is still emerging and its definition varies. But in general, Web 3.0 uses blockchain technology — the technology that enables things like cryptocurrency and non-fungible tokens, or NFTs.
Traditional marketing and customer relationship management platforms aren't well suited for use in Web 3.0 because users are essentially anonymous, Beechler said, which is why he sees great potential for Holder.
"The opportunity here is so wide," Beechler said. "Whether [Web 3.0] only lives up to a fraction of its potential, I think there's a really, really big deal here.
According a report published this week by the US Government Accountability Office, NFT revenues could top $130 billion by 2030. (The report also noted potential privacy, investment risk, and fraud issues with the technology.)
Cryptocurrency and NFT activity peaked last year, but the market has since plunged. For example: Bitcoin, which hit an all-time high of $68,790 in November, was trading at $20,833 on Thursday afternoon.
Beechler said the turmoil in the market was not denting his confidence in Holder's potential. "We want to build a longer-term business. Short-term market volatility – obviously that's not always fun.
Existing marketing and customer relationship management platforms are built around email addresses. But as blockchain technology becomes more widespread, Beechler said, consumers will use digital wallets to make purchases and interact online.
A digital wallet is a place to store assets such as cryptocurrency and non-fungible tokens, or NFTs. Third parties can see that an asset is associated with a particular digital wallet, and they can see the activity associated with that wallet, but they don't know the identity of the wallet holder.
Thus, Holder will help marketers use data from digital wallets to reach owners of those wallets, even if marketers don't know who those people are.
"It's a completely different way of thinking about marketing," Beechler said.
Holder is releasing a beta version of its product to a number of launch partners, aiming to release a public version of the platform by the end of the year.
Launch partners include a number of NFT projects and decentralized autonomous organizations – entities that are governed by their community members rather than a central authority. These launch partners include Woodies, Krause House, The Tick3t, and PixelBeasts, among others.
Beechler said Holder doesn't have paying customers yet, but the goal is to have partners become paying customers by the end of the year.
Beechler is currently Holder's only employee, but the company is hiring and hopes to have eight to 10 employees by the end of the year.